Tuesday, October 29, 2013
New APP allows consumers to scan and check product ingredient lists!
Read More...
http://www.
thinkdirtyapp.com
/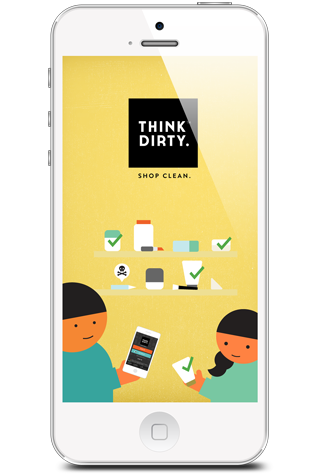 Get a FREE SAMPLE of VitaPlex-C Facial Moisturizer
when you sign-up for SpaGlo® Newletter.
SpaGlo Vitaplex-C Facial Skin Cream
is an active, anti-aging, and revitalizing facial cream, with a generous content of vitamins C, A, D, B5. and E. It effectively provides a smoothing, lightening, and antioxidant skin treatment, while helping to stimulate the skin's own protection against UV radiation and environmental stress. In addition, Vitaplex-C activates skin's native collagen and provides moisturizing benefits through its natural herbal extracts, nourishing oils, and exclusive amino acids. Net Wt: 2 oz jar.
Monday, October 28, 2013
Dirty Dozen List of Endocrine Disruptors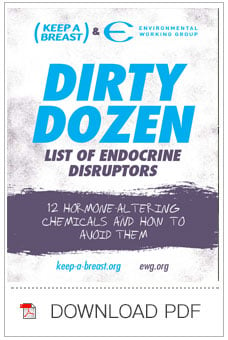 There is no end to the tricks that endocrine disruptors can play on our bodies: increasing production of certain hormones; decreasing production of others; imitating hormones; turning one hormone into another; interfering with hormone signaling; telling cells to die prematurely; competing with essential nutrients; binding to essential hormones; accumulating in organs that produce hormones.
Here are 12 of the worst hormone disruptors, how they do their dirty deeds, and some tips on how to avoid them.
See Article...
Posted by

Anna Pietrocola
at 6:15 AM
No comments:
Links to this post

Labels: Christy, Ethan Allen, home, home decor, interior, interior decorating, interior design, interiors, Jamie Young, Linea by Michelle Mason, OKA, polyvore, Reem Acra
Friday, October 25, 2013
Posted by

Anna Pietrocola
at 8:13 PM
No comments:
Links to this post

Labels: Bodum, Crate and Barrel, Essie, home, home decor, interior, interior decorating, interior design, interiors, Lauren Conrad, Mineral, Music Notes, polyvore, TOMS, Victoria's Secret
Posted by

Anna Pietrocola
at 7:13 PM
No comments:
Links to this post

Posted by

Anna Pietrocola
at 1:48 PM
No comments:
Links to this post

Labels: Ellen Tracy, Etro, fashion, Forever 21, Kendra Scott, MICHAEL Michael Kors, Mineral, polyvore, Sergio Rossi, Sole Society, style, Tory Burch, Zara